Most sellers want a completely stress-free process where they list their home for sale, find a buyer quickly, collect the money, and give the new homeowner the keys to the property. Sounds simple, right? Unfortunately, selling your home can be a bit more complicated than that. If you're in a seller's market, you might be able to sell your home fairly quickly and easily, but if home sales have slowed down a bit, you might need to work a little harder to find the right buyer for your home.
Read on for a guide from expert home seller Sonya Peterson, a top agent in the unique neighborhoods of Denver, including Cherry Hills Village, Cherry Point, and Congress Park real estate. She has all the tips you need to know.
HIRE SOMEONE WHO KNOWS THE LOCAL MARKET
One of the best home-selling tips is to hire a real estate agent who truly knows the local market. An experienced real estate agent will know if you're in a buyer's market or a seller's market, as well as how to market your home to get the highest sale price possible.
Look up the online profiles of various real estate agents to figure out how long they've worked in real estate, which real estate designations or awards they've earned, and how many sales they've completed. You should also look at their listing descriptions and photos to get a sense of their marketing strategies.
CREATE A HOME SELLING TIMELINE
Selling your property can be a huge undertaking that can take at least a few months from beginning to end if you're in a seller's market or even longer if you're in a buyer's market. Once you make the decision to list your Cherry Hills Village home for sale, you need to immediately start looking into agents to find someone with the right experience. Your agent will help you come up with a timeline for selling your home based on your desired moving date. Remember, though, that you may need to be flexible and patient to find the right buyer.
The timeline should include preparation, such as deep cleaning and decluttering your home, conducting a pre-listing home inspection to identify any problems that need to be fixed right away, and scheduling repairs as needed. You'll also need to have some professional photos taken prior to listing.
DEEP CLEANING AND DECLUTTERING
It's imperative that your home puts its best foot forward, so make sure it really shines! Declutter your entire house from extraneous items, and put as much of your personal belongings into storage as possible. This will help buyers be able to envision their own lives within the space. Hire a professional real estate cleaning company to thoroughly clean your home from top to bottom, in every corner, inside and out.
GET A HOME INSPECTION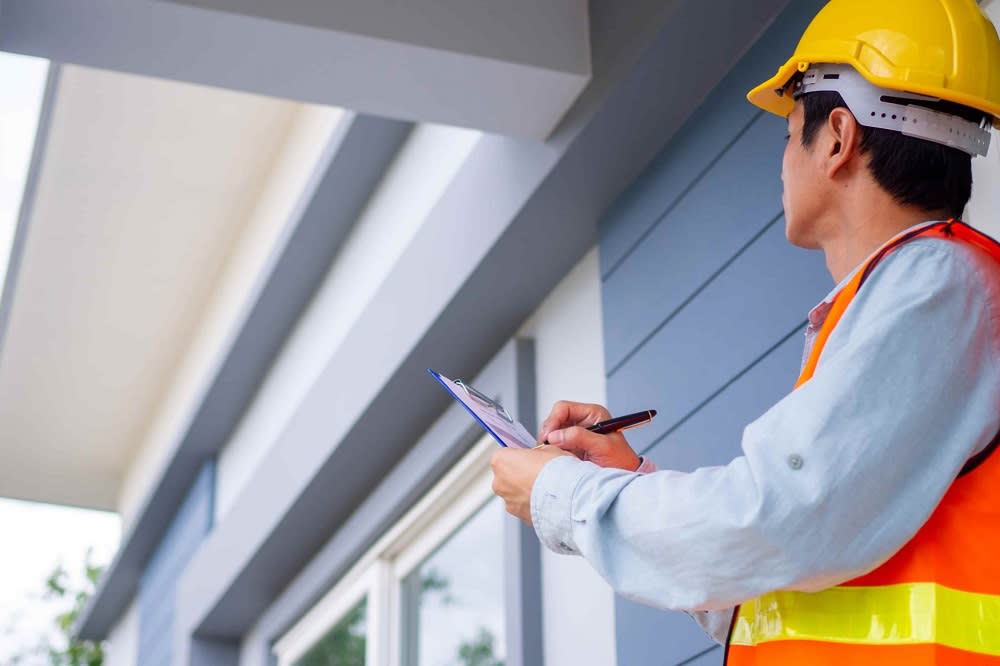 Photo courtesy of Shutterstock
You certainly aren't required to get a pre-sale home inspection, but it's an important investment because the detailed inspection report can alert you to any mechanical or structural issues that might need to be fixed before you list your home. The inspection typically costs a few hundred dollars, but by getting this inspection, you can speed up the home selling process by completing any necessary repairs during other home prep work. That way, by the time you list your home for sale in Cherry Hills Village, it will be ready to sell quickly.
DON'T WASTE YOUR MONEY ON UNNECESSARY UPGRADES
Make sure that any changes you make to your home before listing it for sale will actually give you a good return on your investment. Your real estate agent will be able to let you know what buyers in your area expect and help you plan the right upgrades for your home.
Minor upgrades to the bathroom and kitchen usually offer the best return on your investment. If you have older cabinets, you can just replace the hardware and cabinet doors for a sleek, updated look. You can also give a room a fresh coat of paint in a neutral color, install a new carpet, or spruce up your front yard to make a stellar first impression on your buyers.
GET SOME PROFESSIONAL PHOTOS TAKEN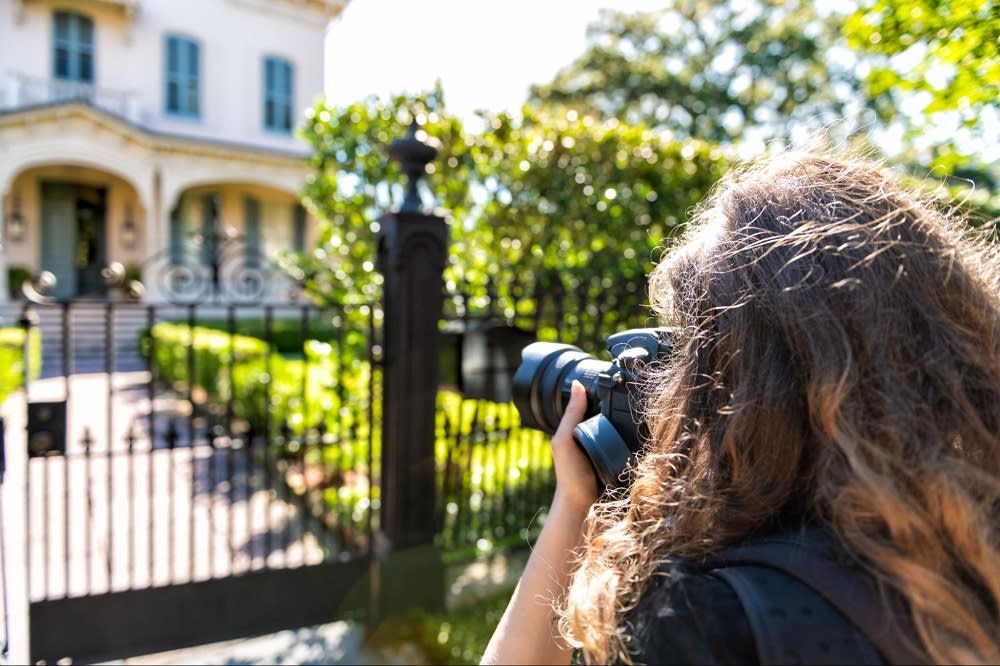 Photo courtesy of Shutterstock
It helps to work with your seller's agent to hire a professional real estate photographer to come and take professional marketing photos of your property. High-quality marketing photos of your home are super important, since optimizing the online appeal of your property makes all the difference between a quick home sale for top dollar and a real estate listing that stays on the market for weeks.
A professional photographer will know how to make your home appear more attractive, larger, and brighter. The same can be said for your outdoor areas, especially the front yard, which is the first thing that potential buyers see when they visit your home.
CHOOSE A REALISTIC PRICE FOR YOUR HOME
Even in a seller's market, buyers usually don't want to pay much more than what the comps in the area show, so it's important to set a realistic price for your property. Setting the price too high can actually backfire, but on the flip side, underpricing your home can lead to you leaving potential cash on the table.
To get the price right, take a look at the comps in your neighborhood or the data sheets about recently sold homes in the area. You can get a good idea of what properties in your community are selling for and base the price of your home on the properties in your neighborhood.
REVIEW AND NEGOTIATE HOME OFFERS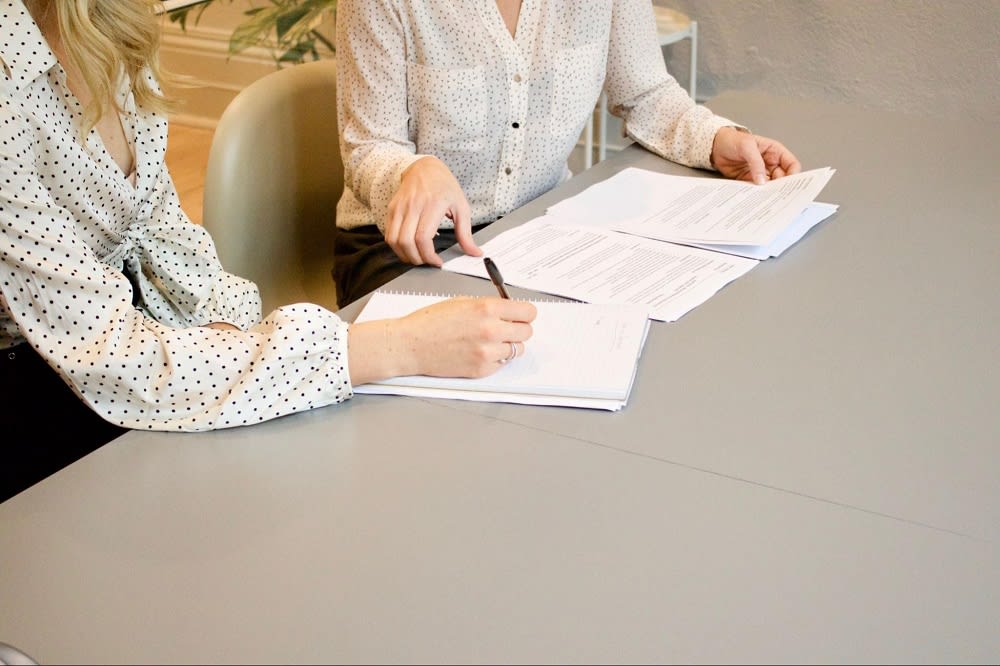 Photo courtesy of Unsplash
The home offers will begin rolling in after your property hits the market and potential buyers have viewed it. This is the right time to consult your real estate agent, as you have a few options when you get a home offer. You can either accept the home offer as is, make a counteroffer, or fully reject the offer.
A counteroffer involves negotiating the price and terms of the original offer. These counteroffers need to be made in writing and typically have a timeframe of about 48 hours or less for the buyer to respond. For instance, you can provide a credit to the buyer for carpet and paint but ask to keep the original asking price of the property. You can also offer to leave behind some appliances to make the deal more enticing to the buyer.
If you get multiple offers on your home, you might be enticed to simply go with the highest home offer, but you should look at other parts of the offer as well, including the proposed closing date, requests for personal property or credits, contingencies, the down payment amount, the kind of financing, and the form of payment. The payment usually comes in either cash or financing, so this is an important aspect to look at.
READY TO GET STARTED?
If you are looking for an agent with all the expert home selling tips, reach out to trusted Denver real estate agent Sonya Peterson for guidance. As one of the top 1% of Coldwell Banker agents in the nation, Sonya has all the insider knowledge on selling properties in the gorgeous neighborhoods in the Denver area, including Cherry Hills Village, Lone Tree, Hilltop, and Congress Park real estate. Reach out to her to get started on your selling journey!