With its historic charm and marvelous alpine setting, Congress Park–a lovely, well-heeled Denver suburb–has plenty to offer, particularly when it comes to dining. From chic cafes to upscale Congress Park fine dining venues, here are Sonya Peterson's recommendations for choice eateries in or near the Colorado enclave.
CULINARY DROPOUT
4141 E 9TH AVE, DENVER, CO 80220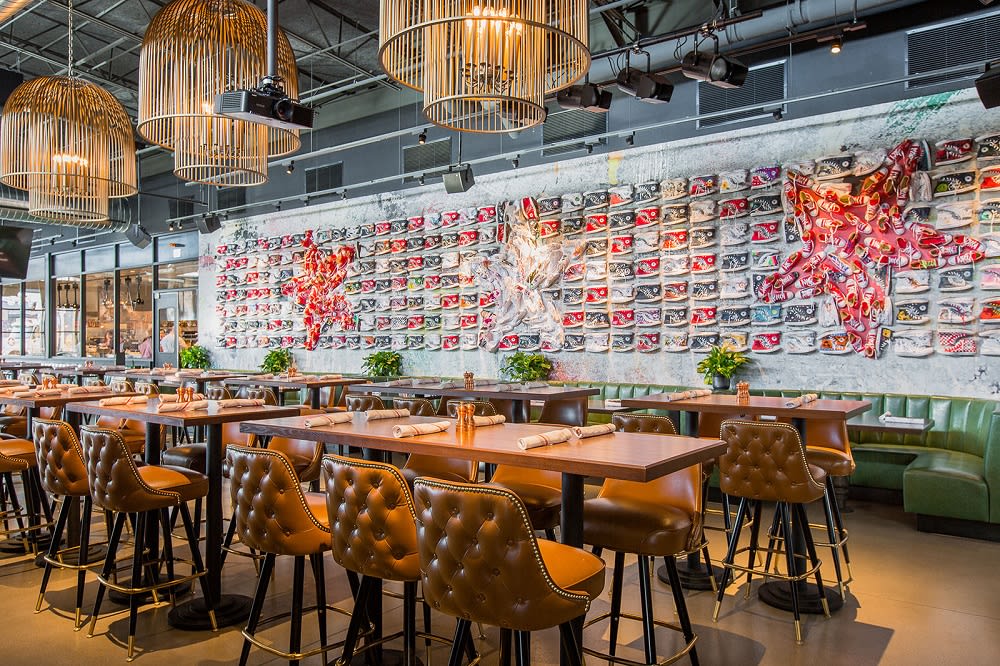 Photo courtesy of Culinary Dropout
Searching for delicious food in a lively setting? Look no further than Culinary Dropout. This community fave takes traditional comfort food up several notches, featuring plates ranging from sea salt soft pretzels served with fondue to slow-roasted jalapeno-molasses pork ribs. It also honors Denver's sterling reputation for handcrafted brews; hazy IPA and laughing lab Scotch ale are just two of the options on their impressive list of ice-cold draughts. Live music presented by local artists and an abundance of fun games render Culinary Dropout the spot for a great night out in Congress Park.
2600 E 12TH AVE, DENVER, CO 80206
Superb martinis take center stage at this vibrant Italian bistro. Spicy cucumber and lemon-pear prosecco are residents' favorites, which pair delightfully with Shells and Sauce's rustic, homey menu. Cappellini with roasted garlic and Italian sausage and potato gnocchi with sherry gorgonzola and spiced walnuts are merely a sampling of the offerings on their extensive menu–all of which are served in a swell space with views of the bustling neighborhood.
DENVER BISCUIT
3237 E COLFAX AVE, DENVER, CO 80206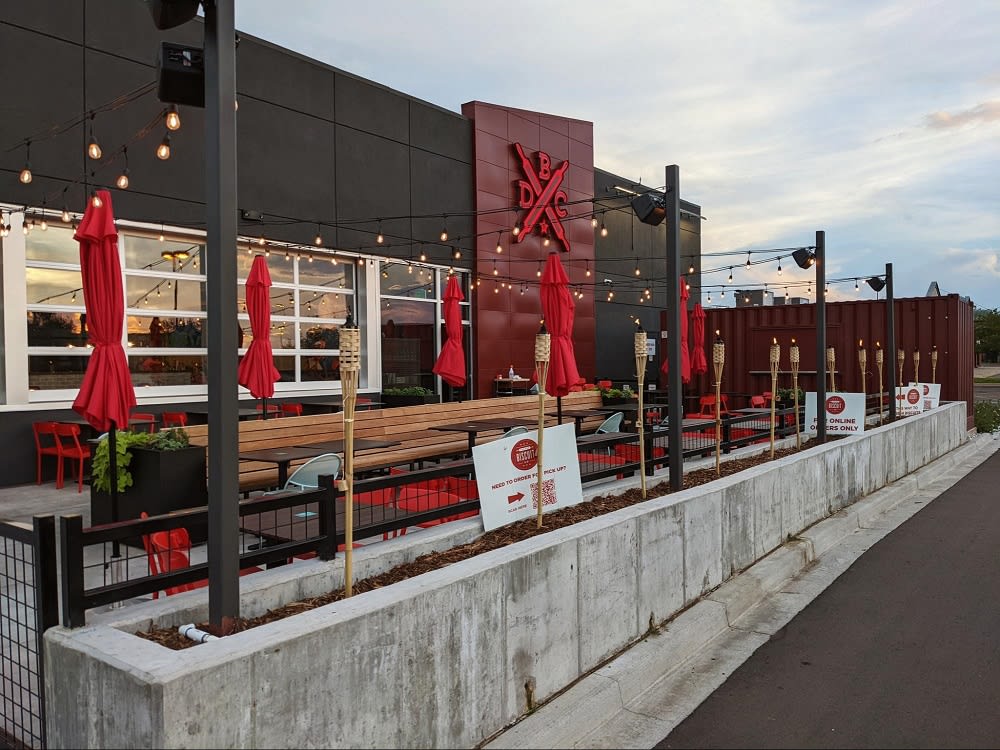 Photo courtesy of Denver Biscuit Company
Biscuits are the star of the show at the aptly named Denver Biscuit Company–a colorful spot famous for its splendid, fresh-baked creations. Breakfast takes on a sweet edge with their buttermilk biscuit and honey butter-crowned French toast. Lunch sees a whole new take on traditional fares, such as buttermilk fried chicken sandwiches with honey and homemade pickles, and waffle fries covered with creamy sausage gravy. With shrimp grits and giant cinnamon rolls, this is a popular spot for a mid-winter brunch.
BLUE PAN PIZZA
3509 E 12TH AVE, DENVER, CO 80206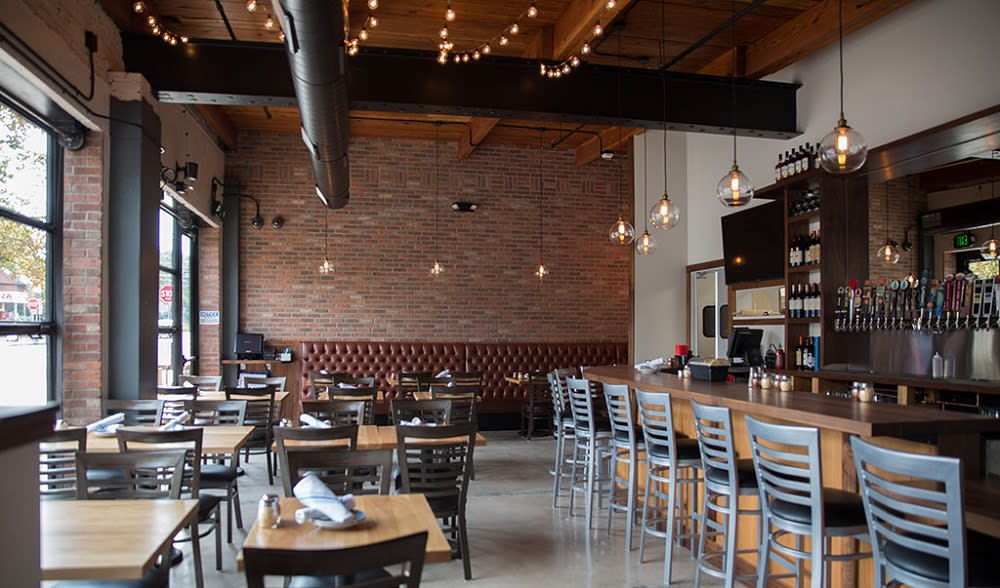 Photo courtesy of Blue Pan Pizza
Denver may be the closest metropolis to Congress Park, but Blue Pan Pizza is all Detroit–at least when it comes to their award-winning pizza. Authenticity is found in their pizza's shape and taste, and their first-rate combinations are nothing short of inspiring. Kick off your meal with a fresh artichoke and arugula salad before diving into their 3-1-3: A pie topped with New York ricotta, mozzarella, Genoa salami, basil, and sweet Piquante peppers.
LA MERISE
2700 E 3RD AVE, DENVER, CO 80206
Located in the ever-alluring Cherry Creek neighborhood of Denver, La Merise presents French cuisine with style and class. Brunch reaches new heights with its wide selection of luscious entrees, including brioche French toast topped with creme Anglaise and fresh fruit, savory crepes, and house-cured salmon omelets.
BAROLO GRILL
3030 E 6TH AVE, DENVER, CO 80206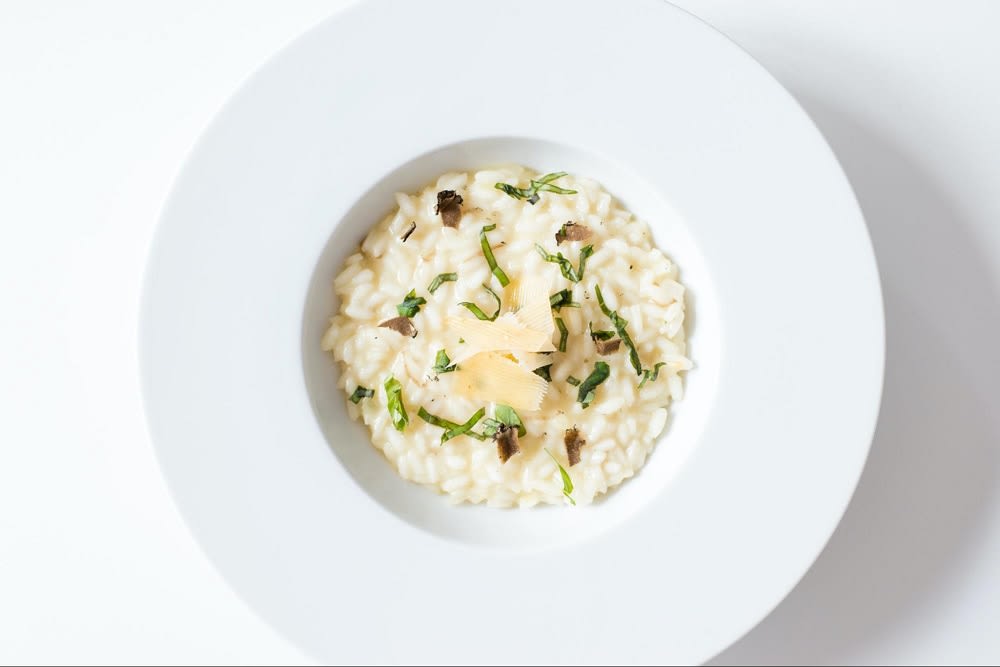 Photo courtesy of Unsplash
Seasonal Northern Italian cuisine is at the heart of this swank Denver institution. Risotto with anchovy cream sauce, marjoram, and fried capers; pasta with braised goat cheese and Castelveltrano olives; and grilled tenderloin with red wine-poached marble potatoes are just a few of the entrees on their stellar–and expansive–menu. Renowned for its ever-discerning selection of wines and elegant setting, Barolo also boasts one-of-a-kind desserts, including hazelnut mousse with chocolate glace.
BISTRO VENDOME
1420 LARIMER ST UNIT 1705, DENVER, CO 80202
There are few things as delightful as outdoor dining–particularly when the weather is warm and the fare is French. Bistro Vendome offers precisely this at their gorgeously detailed cafe. Their plates of fresh, scrumptious cheeses with seasonal jams, steak frites, and crispy duck confit are just as transporting.
SIENNA WINE BAR & SMALL PLATES
3434 E 12TH AVE, DENVER, CO 80206
No list of the best restaurants in Congress Park would be complete without Sienna Wine Bar & Small Plates. Residents of Congress Park and its neighbor, Cheesman Park, frequently flock here for their first-rate happy hour. Organic bruschetta and savory dips are served alongside sparkling wines and artisan beers, while tapas–such as baked brie and ratatouille–are shared among friends and family. This intimate eatery has a pleasingly quaint neighborhood vibe, thanks in part to its amicable staff.
BILLY'S INN
1222 MADISON ST, DENVER, CO 80206
If you're on the hunt for great cocktails in Congress Park, Billy's Inn is your solution. The offshoot of the historic venue–its maiden inn first opened its doors in 1933–features handcrafted libations ranging from the La Violeta, a spellbinding mix of Boodles gin, creme de violette, lemon, and agave, to the Oaxaca Old Fashioned with orange peel and mole bitters.
ENCORE RESTAURANT
245 COLUMBINE ST, DENVER, CO 80206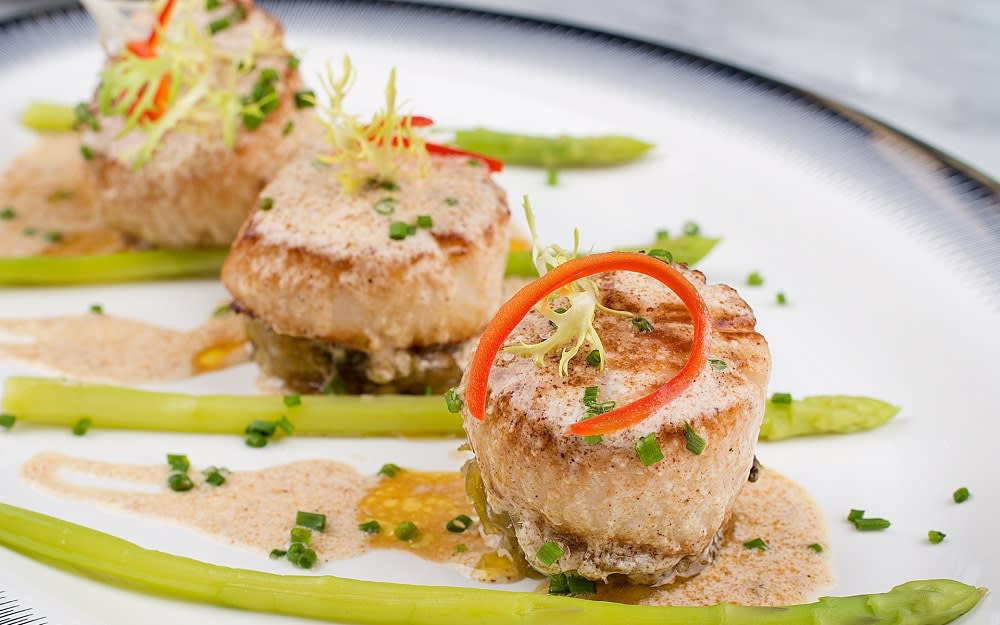 Photo courtesy of Pexels
Step back into Old World Italian country at this posh eatery. Scallops Provencal, porcini-crusted New York strip steak, gorgonzola stuffed Mission figs, mussels with sweet garlic and shallots, and fantastic wines–all can be found at this enticing restaurant.
SATCHEL'S ON 6TH
1710 E 6TH AVE, DENVER, CO 80218
Searching for Cheesman Park restaurants? While you may have to drive a bit, you won't be disappointed with the wonderful Satchel's on 6th. The cozy, attractive venue lures patrons in with its stellar selection of small plates, like spicy crab spaghetti with scallions and local green beans, parmesan-herbed duck fat fries, and plates of "lowbrow" caviar. Hip and exquisite, this spot is always a hit.
RONIN CONGRESS PARK
1160 MADISON ST, DENVER, CO 80206
Fans of Japanese fare will be thrilled with the excellent selection of sushi and sashimi at this leading sushi venue. Their fabulous Colorado roll features striped bass, jalapenos, tempura avocado, and green chilis, while their sashimi choices range from ebi to madai. Beautifully plated and expertly prepared, the sushi here is well above par.
LIKS ICE CREAM
2039 E 13TH AVE, DENVER, CO 80206
Ice cream may not comprise a meal, but at Liks–an iconic Denver sweet shop that has been delighting customers since 1976–it just very well might. With 300 flavors of handcrafted ice cream made from local sources offered on their menu, flavors range from black raspberry cheesecake and smoky praline pistachio to lemon chiffon and cinnamon crumble cake. In other words, stepping into Liks is like no other ice cream experience.
Intrigued? This is just a sampling of all that Congress Park and its nearby neighborhoods have to offer. In addition to its exemplary dining scene, the superb area presents an array of outstanding residences on the Congress Park real estate scene, from chic, contemporary condominiums to beautiful family dwellings. Sonya Peterson specializes in homes within Congress Park and other areas of gorgeous Denver and would be more than happy to discuss your real estate wishes.